Annual Teaching Symposium
The Annual Teaching Symposium hosted by the Martha Bradley Evans Center for Teaching Excellence attracts up to 300 participants from departments across the University of Utah campuses. This includes faculty and graduate students involved in instruction (instructors of record, teaching assistants, graders, lab instructors, discussion leaders, etc.). The symposium is designed to provide practical skills and knowledge for excellent teaching in higher education. A choice of workshop sessions are offered allowing attendees to learn about specific topics of interest. This year the symposium will be hybrid/ hyflex and attendees are encouraged to join in person or via Zoom.
Coming Soon
Registration
Monday, August 14, 2023


Coming Soon
Program
2023 CTE Annual Teaching Symposium
Full Program
Topics
Being an International Instructor
HyFlex Mode of Instruction
Open Educational Resources
Inclusive Learning Communities
Mindfulness & Applied Assignments
Responding to Student Writing
Canvas Course Accessibility
Parking & Transportation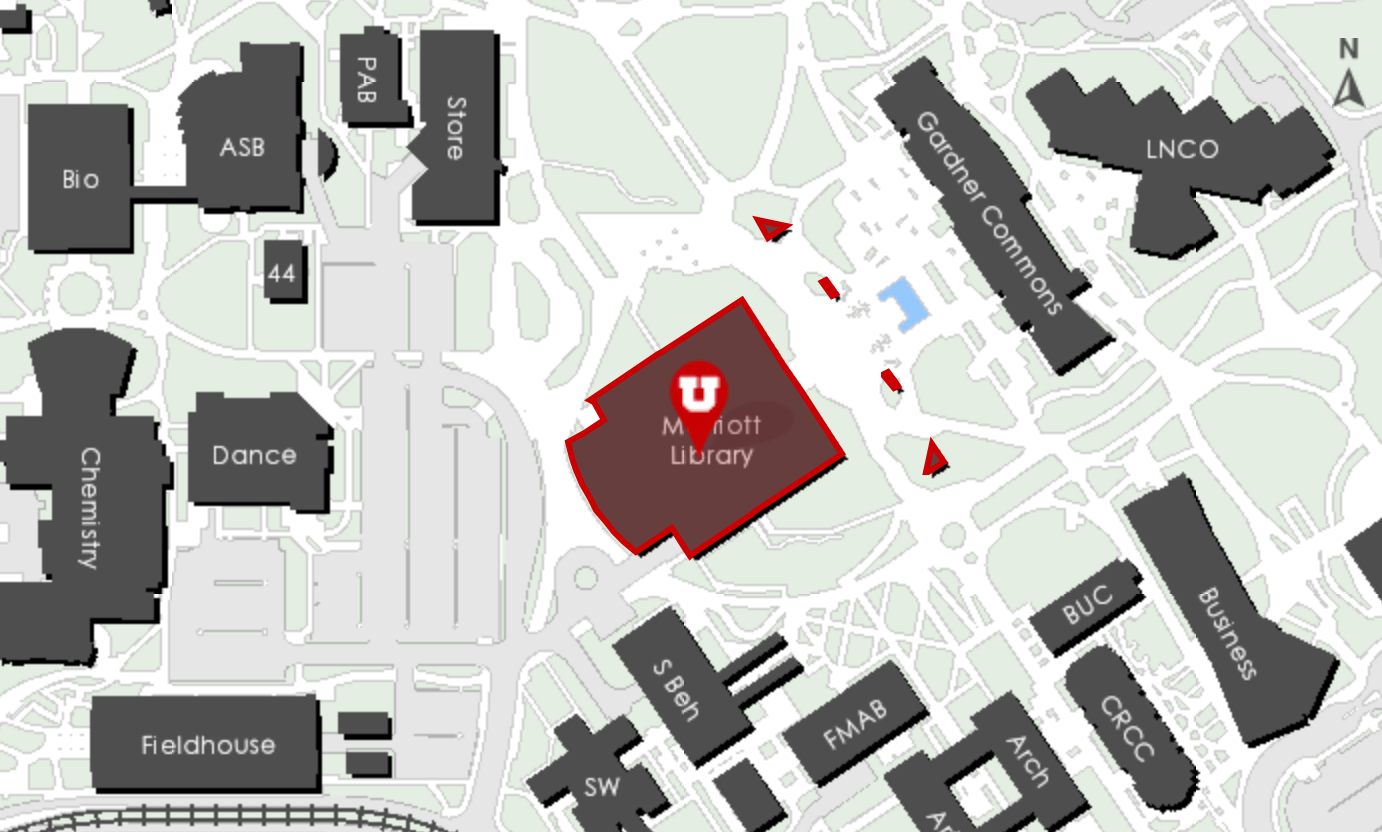 Gould Auditorium, MLIB 1701H J. Willard Marriott Library 295 South 1500 East Salt Lake City, UT 84112
We encourage attendees to use public transportation, please visit the Utah Transportation Authority (UTA) website to plan your trip at rideutah.com.
There is a short-term kiosk parking lot to the west of the Marriott Library. Visitors pay upon arrival at automated kiosks located near lot entrances and exits. Visitors can add time to their parking session from a cell phone. Complete details are available on the University of Utah's Commuter Services website at commuterservices.utah.edu.